Nicole Kidman prefers one, J.K. Rowling and Diana Ross have one. Duchess Kate and even her husband Prince William. Not the same designer handbag – but a female bodyguard. Lisa Baldwin works in Ireland, Great Britain and beyond. 
By Mareike Graepel, Dublin
"I'm sorry, I'll be out of the country." Two months later: "Then too." Two attempts – and twice, unexpectedly, Lisa Baldwin wasn't in Ireland on the agreed dates. But "third time lucky('s a charm)", and on a summery Sunday the 36-year-old sits in front of a café in a business park, looks around, and talks – about clients, without naming any of them, about what makes women better bodyguards, and why she speaks about her past, but not about her private life.
The demand for female bodyguards is currently very high. "It wasn't always like that, quite the contrary," says the woman, who couldn't look more normal: half-length blonde hair, salmon-coloured T-shirt, plain jewellery, jeans. No hint of military style, no top dog behaviour. Only her sunglasses are credit to a professional coolness – and they prevent others from seeing where Lisa Baldwin is looking. Now she takes them off and says: "When I entered the business in my early 20s, the women had a terrible reputation. The industry was much more male-dominated than today. A decade and a half ago, clients often chose their bodyguards according to a personal level of popularity: "Hey, this guy trains in my fitness center, they'd often say, he's strong and sufficiently trained. Those were the job requirements." Gillian Dunne of the International Bodyguard Association (IBA) says: "The number of female bodyguards has increased tenfold in just under ten years."
Women stand out less, discretion a priority
Nowadays, female personal protection officers (PPOs) can take jobs all year round 24/7, while men might have to look for jobs. The high demand also means that women in this profession can earn significantly more than men. Those who are good, according to insider circles, earn from 800 Euro a day up. The reasons for the growing numbers of women are obvious, says Baldwin: "Women stand out less, especially when – as I often do – they accompany women and families who are afraid of kidnapping, for example." Rich Arab families, celebrities and top-class business people are among her clients. She does not name any of them. "Discretion has priority, that's self-evident," says the Dubliner, who comes from Clontarf, one of the middle-class parts of the Irish capital. Muslim families in particular are more interested in female bodyguards at the moment because "they don't want women to be too close to men. And then there's the toilet situation – if you have a male bodyguard for a client, that becomes a problem, he can't accompany her."
Discretion in all situations is part of the job. Nobody should notice that she is booked as a bodyguard right away. "I've been asked by passers-by if I'm the nanny of the celebrity family on the playground." A stupid question in regard to emancipation, but: "That meant that I did my job well and was not recognizable as a bodyguard." Nevertheless, it is important to draw a clear line. "Sometimes," she says and presses her lips together somewhat disapprovingly, "clients also think that I could carry their shopping bags or actually step in as a babysitter. But then I lack the necessary concentration to perceive the entire environment and react quickly. I always make it clear that I am neither a butler nor a personal assistant, but rather like a friend, even if I reveal almost nothing about myself." But clients must trust her as if there was a friendship. "I always try to build a special relationship." This is also a skill that is more related to women than men.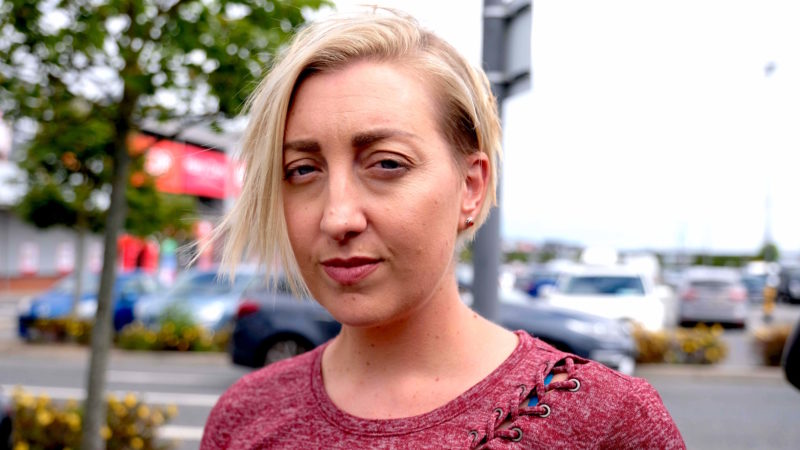 Lisa Baldwin completed her education in London, with an ex-MI5 security specialist, after graduating from high school and studying science in Dublin. She smiles reflectively, even though film comparisons with Kevin Costner in "Bodyguard" otherwise don't go down well. "I'm trained to recognise a danger before it happens. When people think we're going to throw ourselves into a hail of bullets or push people aside rudely, I have to disappoint them." This is exactly where the female talents would come into play, according to the Irish PPO. "Women have different multitasking skills than men and are better able to recognise threats before they arise. She herself quickly notices whether many cigarette butts next to a car in front of the client's house indicate that someone is on an observation course for longer. Or whether someone came by unintentionally ("once"), accidentally ("twice") or with an ulterior motive ("every other time"). The latter means: react quickly without causing a stirr. "I then make the suggestion to leave in a way that my clients can superficially classify as spontaneous, although they know that they are now doing exactly what I say."
Difference between security and bodyguard duties
A common misconception, according to Lisa Baldwin, is that as a former policeman/woman or soldier you are predestined to work as a bodyguard. "A good distinction must be made between security and bodyguard duties. As a bouncer or if you absolutely want to show that you're not afraid of a confrontation or because you want to stand out, you take security people who look brawny and are intimidating." But in personal security, especially at the level on which Lisa Baldwin moves, musclemen are not much in demand. "The more inconspicuously I fit into the picture, the better and more stress-free – hence: safer – are the journeys, excursions or shopping trips for everyone. Lisa Baldwin can look everywhere as if she belonged exactly there, like a human chameleon. "I can always pretend that I have a reason for being here. That's what you have to practice – besides weapon training and tactical driving, such skills are also part of your curriculum." Women especially have a talent do such things very well.
"Sometimes I respond to job offers, but most of the time I get called." Then everything has to happen very quickly often, she has already interrupted several holiday trips for a job. Or caused interviews to be cancelled. So far her phone hasn't rung this morning. "If someone calls and says family XY is already on a plane to London, when can you be there, then I can't say in a week or so." Every job is different, as individual as the clients. "When I accompany a family on a trip, I contact the hotels first, check the security and familiarise myself with the building and the terrain." It is important to her to work with the hotel or resort team from a human and professional point of view. "Otherwise the people on site will work against you and you don't need that."
The calmness and prudence to remain calm even in stressful or emotional situations developed in her youth: "I was something of a swimming talent and at the age of 15 I was allowed to move away from home and go to the Netherlands to train there more effectively than would have been possible in Ireland. This has had a strong impact on my self-confidence." Through sport she learned: "The more blatant the scenario, the calmer you should be." It's like "a kind of muscle memory, just like during training, which is also useful as a bodyguard". As a sporty outdoor woman, she doesn't find it difficult to stay physically fit. She often goes for walks with her dogs and still likes to swim, she says, although she hasn't been at competition level for a long time. "I'm happy to be more at home, despite the amount of travelling for and with clients." When asked what the story is with having a family of her own, what about children and a partner, she answers evasively: "I don't talk about this publicly." It is best if no personal details are known that could make them vulnerable. "As a personal protector, it's better to stay under the radar as a person yourself."
There are hardly any exact figures from the industry. But the numbers of female applicants at Professional Bodyguards Ireland Academy in Galway keep rising continously. There are also "All Female" courses only for female bodyguards. Is an ideal team only made up of women? "No," says Lisa Baldwin, "for jobs with several PPOs, you find the right people for the right tasks. But teams often consist of a ratio of eight men to two women. But even with a security team of 12 men, I like being the boss – I like to stay in control."
Thriller series about Lisa Baldwin's job and character
"For Lisa Baldwin, PPO extraordinaire" it says in the books of the author-duo RJ Bailey – because the job and character of the Dubliner was a model for the protagonist, a female bodyguard named Sam Wylde: In "Safe From Harm" she looks after the family of a Pakistani textile tycoon in London, Monte Carlo and St. Moritz. Other crime novels ("Feel no pain", "Nobody gets hurt", "Winner kills all") also feature the female bodyguard. So far, the books are only available in English.